Visualization for Professionals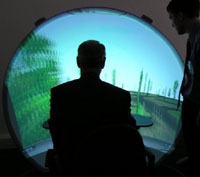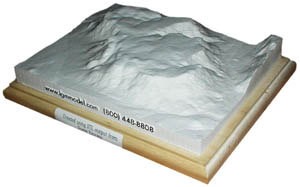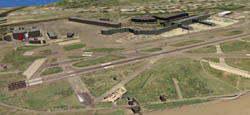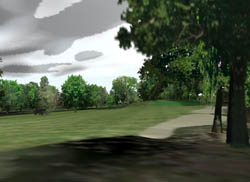 Click here to see more Realtime samples.
Scene Express takes WCS 6 and VNS 3 Realtime!
Professionals in many fields have requested the ability to use their 3D landscapes in Realtime. Scene Express now allows to to do exactly that! If you need to create a solid model for display in a museum exhibit, provide an immersive experience for people to explore a scene or simply provide a realtime model for customers to explore, Scene Express will provide the necessary capabilities.
Often times projects can only proceed when all parties "buy in" to the proposal. Buy-in may be contingent upon their satisfaction that they are seeing the complete picture. Too often people feel manipulated by being allowed to see only the views that the developer deems favorable. Using Scene Express to generate a realtime experience for people to explore overcomes those difficulties by allowing them the freedom to explore at will, to view in all directions and from all angles. When you have nothing to hide, show it best with Scene Express.
Create online exhibits for the public to explore a scene as it was in the past, as it is now or as it would be with future modifications.
Design tangible 3D models that can be touched and understood by the public.
Create virtual developments to assist to assist stakeholders in understanding proposed projects.
Visualize timber cuts and show residents what a forest will look like after a proposed project is complete.
Interactively teach students about geography, history, current events and other topics.
Present new residential or commercial developments to potential buyers to finalize sales of property before the development begins.
The list of professionals relying on this technology is growing. How can Scene Express work for you?
If you wish to further discuss how WCS or VNS can work for you please feel free to drop us a note or call our Sales office at (303) 659-4028.