Help and Support Overview
We know you've come here because you really really have an urgent need to get help with some aspect of our software. Bear with us and read through this page first. It will help us give you (and all of our customers) a better quality support experience. Remember, we don't outsource our technical support to Bangalore, because we don't want to compromise on our support quality. By ensuring you interact with our support options in the best possible way, we can ensure that when you really need our help, you'll get it.
Learning and Solving your Issue
How to contact Technical Support
To contact us by email, use the web form or send an e-mail to our support staff . E-mail is preferred for multiple reasons. First it provides us a concrete written record of your circumstances, ensuring nothing is misunderstood verbally. For the most part, we only speak English, but it is much easier for us to understand questions written by non-native speakers than for us to grasp spoken questions, especially when long-distance telephones and accents are involved. Secondly, the written nature allows us to have multiple 3D Nature experts (possibly around the world) view and re-view your issue to make sure we have the best understanding and the best answer for you. Thirdly, when we reply by e-mail, you too have a concrete record of our answer that you can examine today and in the future, should you ever face the same situation again. In fact, significant issues may be edited (to remove identifying information) and added to our Tech Support Knowledgebase for you and others to benefit from. Finally, e-mail allows both parties to easily provide additional data such as screenshots of sample files as attachments, and web URLs for supporting information. We cannot stress the value of contacting 3D Nature support by e-mail, as it permits us to offer all 3D Nature users a far superior support experience. Remember, 3D Nature products include an unlimited quantity of e-mail based technical support.
Please include your WCS/VNS serial number (along with other information, see Context Information, below) when you contact Technical Support this way. Do NOT send support requests directly to specific 3D Nature staff e-mail addresses. Individual staff members may not always be available at any given time, and sending a message to an unavailable staff member can only delay your response. Contacting the main support address ensures your request will get routed to the most qualified support staff available at that moment. When you receive a reply from 3D Nature support staff you may follow-up by replying directly to that staff member if you have immediate further questions on the same topic. If you wish to ask about another topic, or if some time passes before you reply, please resume contact via the main support address in case that staff member is no longer available or the best qualified to help you with your issue.
3D Nature telephone Technical Support is typically available Mon-Fri from 9:30am to 4:30pm US Mountain Time at 303-659-4028, extension 2. Weather and other conditions and events may further limit the availability of tech support. Please have your WCS/VNS serial number handy. A single telephone technical support incident is included free of charge with your purchase or upgrade of WCS or VNS. Additional telephone support incidents are available on a per-incident basis, or as part of a year-long support or maintenance contract.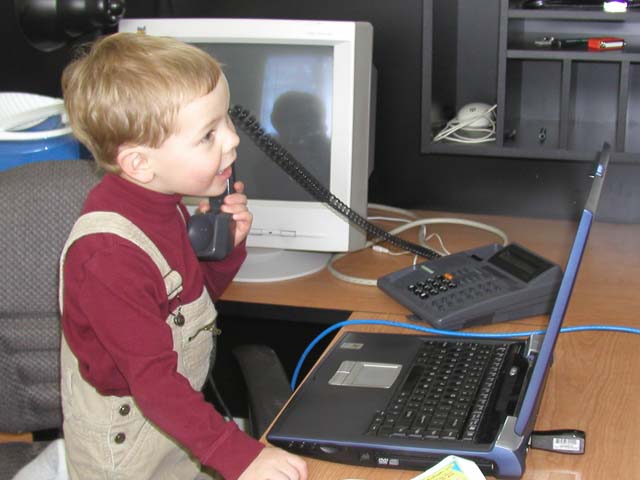 File Transfer and Attachments
At times, it is useful or necessary to send some data, renderings or screenshots to 3D Nature to illustrate or replicate the problem you are experiencing. Here are some guidelines for when this is called for.
Renderings should be sent in PNG (preferred) or JPG form — do NOT send images in BMP format, they are grossly large. Renderings should be no larger than necessary to illustrate the problem, but it is also preferable that you not crop renderings so much that we can't get a feel for what we are looking at. Use common sense.
Please do not send a screenshot to show us textual information. For example, sending us a screenshot of an error message saying "Your monitor is on fire" does not help us. Simply transcribe to us the exact text. Please try to be accurate when transcribing error messages. Only send screenshots when graphical information is critical to the problem. If for example a graphical problem arises in the Texture Editor, it is not usually useful to send the entire screen. Either use [ALT+PrintScreen] to only capture the contents of the active window, or capture the whole screen and crop only the important area. Screenshots are preferred in PNG format (not BMP, and preferably not JPEG). Do not rescale screenshot images. If you really need to show us all 1024×768 pixels of your screen, please send it at the original 1024×768 size, don't scale it down to 512×384 — this can make critical details and text unreadable.
Attachments to support-request e-mails are ok, but again, use common sense. Most mail systems cannot handle huge quantities of large attachments. If you're sending more than a few megabytes of attachments, reconsider. Please do not send large amounts of attachments on an initial mail — we may not need your entire project and source data to solve the problem. If we need in-depth info like that, we can always ask for it, but obviously if you are referring to a graphical problem that is hard to explain in words, an image attachment is completely justified with your initial query.
When asking questions on the WCSML mailing list, issues dealing with hard-to-describe visual matters often benefit from sending us an image. The same recommendations apply. While you can upload images to either the files or photos section of our Yahoogroup, we recommend using the "files" area, as it doesn't alter the image in any way.
If you are dealing with a data import issue, we may have to request a sample of the data in question. While we know it's not always possible to send a small piece, it is VERY helpful for us to receive and work with a small file than a huge one. If you have the ability to crop the data down, or use a smaller example (that still shows the problem) it will greatly improve the odds of getting a solution quickly. Again, use common sense, and ZIP-compress all files where possible.
In the event that you need to send us files that are unsuitable for transfer as e-mail attachments, consider doing so using a file sharing app, your own FTP, or ask us about other arrangements.
Please try to avoid sending data of a confidential manner. 3D Nature does hold your information in the highest confidence, but we would prefer not to have to face the situation at all. We are not typically able to sign NDAs to look at your data.
Support Context information
Typically, we will need to know quite a bit of information about your computing environment to troubleshoot an issue. At a bare minimum, we will need to know:
Exact version of WCS/VNS you are using. Not just "VNS 3", but "VNS 3.10". If you are experiencing a problem, the absolute first thing you should check to see is if you have the latest version of our software available to you. There's no sense in trying to troubleshoot a problem we've already fixed! We have limited ability to support versions of our software older than what we currently ship. We no longer have the ability to debug WCS 5, VNS 1, or earlier, and no way to implement, compile and distribute patches.
What Operating System and Service Pack you're running. E.g., "Windows XP 32-bit, service pack 2".
While you're at it, if the problem has any connection to on-screen appearance (like non-rendered Views), we'll need to know what kind of display card you have, how much memory it has, and exactly what driver version/revision it is. When you go to check the driver revision, check with the manufacturer and see what the latest release is, when it was released and if you have it. Many View-related problems are solved simply by updating your graphics card driver. Save yourself lots of trouble by heading off that problem yourself — download and update! If you have the latest version available, but that version was released quite a while ago (for example, laptop display drivers that haven't been update in over a year) you may be facing a driver issue that can't be solved.
We'll need a good description of the problem. The worst thing you can report to us is "It didn't work." It doesn't tell us what you were doing, what you expected it to do, or what actually occurred. Here are our guidelines for describing the situation:
What were you trying to do?
What kind of data was involved? Be detailed.
What exactly did you do? Provide detailed steps. "I clicked X and then selected Y file."
What happened? "Flames shot out of my computer and scorched my desk chair".
What did you expect to happen? (What you expect is NOT always what the program is supposed to do.)
Does it happen all the time?
Does it happen in all projects?
Does it happen or can it be replicated in a supplied demo project?
Did it just start happening?
Does it happen in an earlier version of your project? What has changed in the interim?
Did it appear when the software was updated? Do you still have the older release of the software? Can you confirm it works as expected in the older release?
We may ask for more details. They may not make sense to you, but trust us, if we're asking for a piece of information, it's because we think it may have relevance to the problem, or may help illuminate the nature of the problem.
Answer ALL queries in our e-mails to you. Many people reply to the first question in an e-mail and send it off. Usually, ALL requested information is important.
A good reference for dealing with asking technical questions in an electronic forum or medium is Eric S. Raymond's "How To Ask Questions The Smart Way".
Type of queries we can answer:
"How do I import an arbitrary binary file with no header info?" (Use the Import Wizard, let it identify it as a binary file, and specify the data type, size, endianness, raster dimensions and geospatial dimensions.)
"Can a Label get its text from a shapefile attribute?" (Yes, use the special formatting codes in the Label Text editing tab.)
Types of queries we can't help much with:
"It doesn't work"
"It doesn't look right"
"What's wrong with my rendering?"
"How do I make lakes?"
"How do I 'x' in ArcGIS?"
"What's the difference between an orange?"
If what you are asking is already documented, we will refer you to the existing documentation. While we make every effort to document what each part of the program does, we are not obligated to explain specifically how to employ it to achieve a particular result (consultation). We have consulting and project-building services available for those who require more assistance.